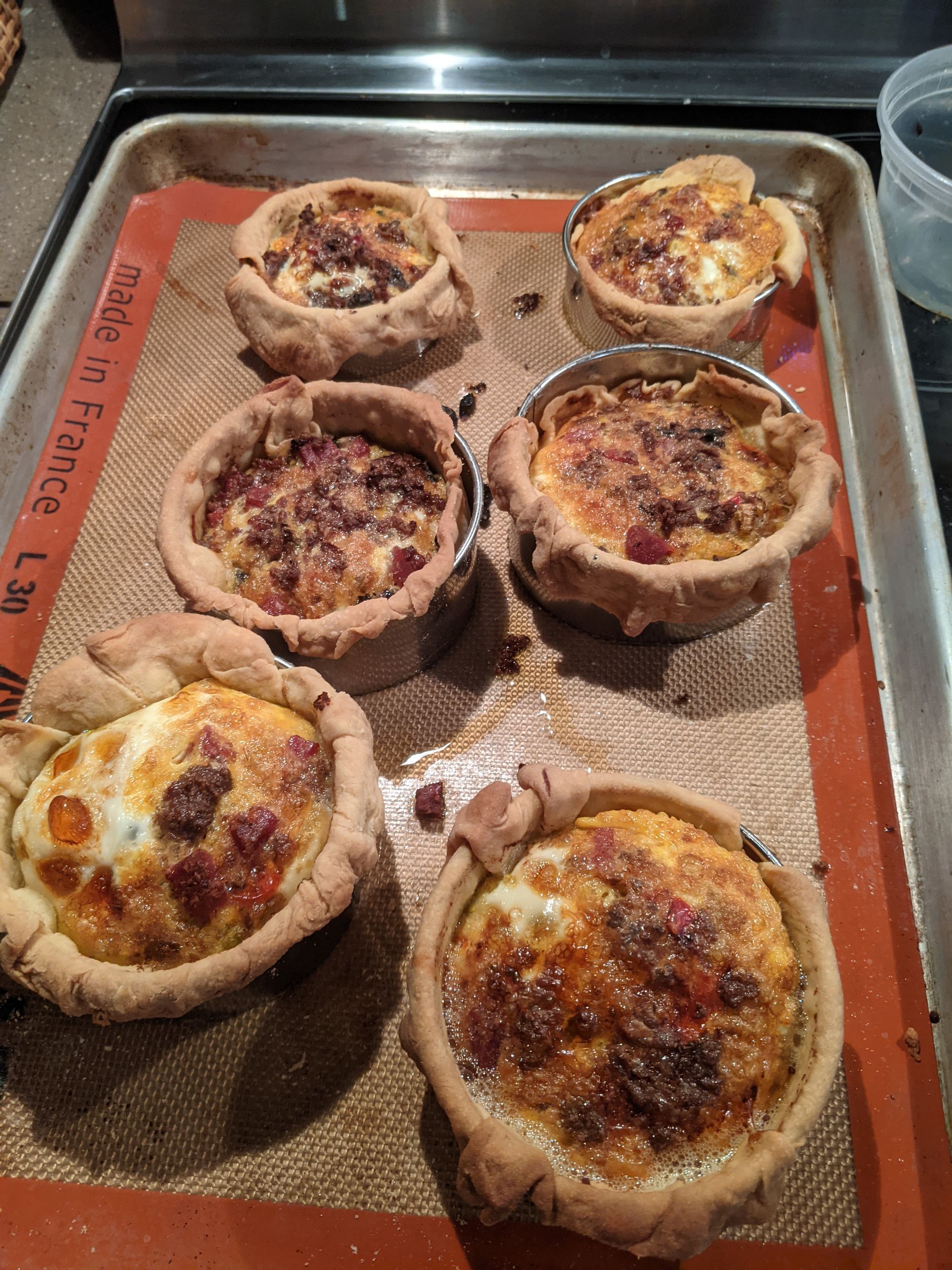 Dough
1 cup of flour
1/4 cup of olive oil
1/4 cup of water
pinch of salt
Mix and knead until no longer clumpy and forms a mass, add flour as needed.
Filling
4 oz cremini mushrooms
2 small red bell peppers
1/4 cup of sorpresatta
1/2 cup of ground beef
6 Green onion (white parts)
Crack open eggs and whisk to scramble and set aside.
Satuee onions and then bell peppers with olive oil. Add meats and sautee until lightly browned. Set aside to cool.
Preparation
Preheat oven to 425 F. If using a muffin tin, oil to prevent sticking, otherwise line a baking tray with a non-stick mat, evenly space out non-stick metal cooking rings and rub the inner parts of the rings with oil
Flour a surface and pinch off 1-1.5" diameter dough balls
Roll out balls into little flour discs (same way you would tortillas)
Line the muffin cavities or rings with the discs
Fill with meat/veggie and top with uncooked scrambled eggs. Lightly salt
Bake at 425 for 15 min, drop the temperature to 350 and bake for another 25-40 min until fully cooked.
Let cool enough to handle to the touch, and remove from muffin cavity / metal rings.
Eat immediately or let cool and refrigerate to be consumed after reheating in an oven on a later date.